Cararama
Model car
Cararama
Model Cars is part of Hongwell Toys Limited of Hong Kong. The model cars are mainly 1:72 and 1:43 scale. For the small price that has to be paid for a model car from Cararama, the quality is excellent.
Series
No extensive series at Cararama.
Packaging
A model car from Cararama is packed in a standard packaging where the model is secured in a partially transparent cardboard packaging. The model car is secured on a small plastic strip that is in the cardboard. No display case or base. The packaging is generic and does not contain any information about the model.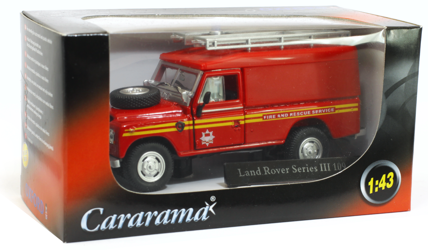 Link to the website.
Cararama does not have an official website